Unlimited skiing in 2 legendary sites
Unlimited skiing in La Grave. An exceptional off-piste area for experienced skiers and freeriders. An authentic site, classed as one of France's most beautiful villages. More information La Grave website
Your DUO season pass Alpe d'Huez – La Grave is valid as soon as the winter season opens on 30/11/2019 and weekends in November in Alpe d'Huez and from 21/12/2019 in La Grave.*
DUO SEASON PASS ALPE D'HUEZ + LA GRAVE (winter 19-20)
Buy

Adult 13-64 years

Child 5-12 years
Senior 65-71 years

Buy between 01/10/201931/10/2019

Buy between 01/11/2019 and 30/11/2019
DUO season pass en promotion - 1er achat & rechargement
DUO season pass 1er achat
Tomorrowland Winter
* Tomorrowland Winter Festival: 17 to 20 March 2019, access reserved to holers of a 4 or 7 days pass. With the purchase of an annual pass, you can get a Tomorrowland festival pass at the preferential rate of 365€ until the 30th of september, and then 465€ from the 1st of October.
Sledging in Les Bergers
10% reduction on 05/10/2020/50 ride packs at Les Bergers sledge on rails when you present a valid downhill ski pass.
Night skiing
Every Thursday (and Tuesdays too during the French school holidays), from 23/12/2019 to 06/02/2020 until 7.30pm and until 8pm from 11/02/2020 to 16/03/2020 Night skiing will be reported on Mondays while Christmas holiday and during Tomorrowland Winter: 23rd and 30th December 2019 until 7.30pm and on march 16th until 8pm
Grande Galaxie
From 21 December 2019 to 16 March 2020 and 21 March to 25 April 2020 (Subject to conditions – see general terms of sale). Season pass purchased before 30/09/2019: Les Deux Alpes (5 days), Serre Chevalier (3 days), Puy St Vincent (3 days), Italian Milky Way (3 days Montgenèvre + Sestriere) Season pass purchased after 01/10/2019: Les Deux Alpes (10 days), Serre Chevalier (3 days), Puy St Vincent (3 days), Italian Milky Way (3 days Montgenèvre + Sestriere)
La Grave
Vous obtenez 25% de réduction sur le forfait journée à La Grave. Un spot exceptionnel hors piste pour des skieurs et freeriders expérimentés. Un site authentique classé parmi les plus beaux villages de France. Valide du 21/12/19 au 26/04/20
Alpe d'Huez grand domaine
Enjoy unlimited access to : An exceptional ski area, with a vertical drop of 2,000m, to be enjoyed without moderation. More than 135 days' skiing in Alpe d'Huez Domaine Skiable.
The PREMIUM pass can be purchased from the Alpe d'Huez sports centre.

Plus d'activités en illimitées
Accès illimité pour les détenteurs du forfait aux activités loisirs et sportives du Palais des Sports de l'Alpe d'Huez : Piscine en plein air chauffée; Piscine couverte ; Patinoires (patins inclus) ; Mini golf; Tennis de table (raquettes incluses) ; Musculation (à partir de 16 ans)
Le Pass Loisir + vous est offert pour l'achat d'un forfait séjour du 30 novembre au 20 décembre 2019.
Skiez en toute sérénité, skiez assuré !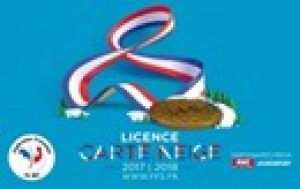 Les garanties proposées aux Licenciés sont acquises en cas d'accident corporel survenant dans le monde entier, du fait de la pratique en amateur :
Garanties d'assurance (Option Loisirs)
Tarif Individuel : 63 €*
Don't ski without insurance!
PRICE :
€3,50 per person per day with 
Assur'Glisse
Price includes VAT at the rate applicable on 1 January of the current year