A card designed with you in mind.
You have the right not to know, the right not to plan, the right to decide at the last minute!
Which is why we created the 10-day card:
A nominative card (with photo) to ski for 10 days, consecutive or otherwise, valid every day and all season*.
Valid from : 30/11/2019*
Valid from : 25/04/2020*

440,00€ (Soit 44,00€/jour)
*To be used before 25/04/2020: No refund or validity postponement for days remaining unused at the end of the season

+ €2 for the purchase of a skipass card
Advantages of the skipass
Alpe d'Huez grand domaine
Enjoy unlimited access to: An exceptional ski area, with a vertical drop of 2,000m, to be enjoyed without moderation. More than 135 days' skiing in Alpe d'Huez Domaine Skiable.
Night skiing
Every Thursday (and Tuesdays too during the French school holidays), from 23/12/2019 to 06/02/2020 until 7.30pm and until 8pm from 11/02/2020 to 16/03/2020. Night skiing will be reported on Mondays while Christmas holiday and during Tomorrowland Winter: 23rd and 30th December 2019 until 7.30pm and on march 16th until 8pm
For an extra €25 per person for 6 days, benefit from the advantages of our Loisirs + pass

More unlimited activities
Unlimited access for pass holders to the leisure and sporting activities of the Alpe d'Huez sports centre:
Heated outdoor pool, indoor pool, ice rinks (including skate hire), crazy golf; table tennis (including bat hire); weight training (over 16 years)
Skiez en toute sérénité, skiez assuré !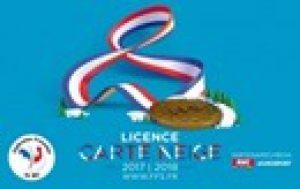 Les garanties proposées aux Licenciés sont acquises en cas d'accident corporel survenant dans le monde entier, du fait de la pratique en amateur :
Garanties d'assurance (Option Loisirs)
Tarif Individuel : 63 €*
Don't ski without insurance!
PRICE :
€3,50 per person per day with 
Assur'Glisse
Price includes VAT at the rate applicable on 1 January of the current year