Operating the legendary ski resorts of Alpe d'Huez, Les 2 Alpes and La Grave in the French department of Isère, SATA Group is reinventing the mountain experience in a multi-faceted region from one season to the next. Whether you are seeking a luxury, chill or sporting experience, SATA Group makes the most of these different facets, proposing a unique offer that reflects its comprehensive expertise in mountain tourism. Operators and managers of mountain areas, slope restaurants, tourism properties: we have the skills and teams to develop this Alpine region.
To illustrate its strategic position and ambitions, the group is proud to introduce its brand label: AEON.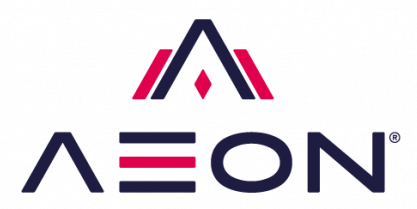 SATA Group is breaking away from the other mountain tourism operators that unite and merge their mountain territories into a single commercial destination. SATA group prefers to focus on the reputations of each brand name, rather than erasing them. As Fabrice Boutet, Managing Director, pointed out: "the unique assets of each area make a stronger whole, and that is what the AEON brand aims to develop."
Aeon is a shared vision, a guideline, a quality label that is reflected in every experience proposed by the group, through a certain quality of hospitality and service for
its visitors.
In the heart of the Oisans area, the group's three resorts, Alpe d'Huez, Les 2 Alpes and La Grave, are proud of their different and complementary personalities. Together, they cover 10 municipalities, 3 sites, 1 region and an infinite range of experiences to create a mountain territory that has no equivalent anywhere else in the world.
AEON, whose Latin roots refer to the notions of eternity, timelessness and infinite possibilities, is the signature of this mountain territory, whose greatest assets are its differences.
These three unique sites will be strengthened by the Aeon brand, but never merged or considered as one. Each identity, each experience will be encouraged to develop without constraint, according to its own nature; respect of each identity is fundamental.

The spirit of Aeon exists in each entity, a label intended for all those seeking a mountain experience that is both multiple and unique.
The goal of this ambition is clear: to become a unique mountain territory, with no equivalent anywhere else in the world.
It is the singularity of each one that makes the strength of all, and it is what our brand AEON wishes to develop
Fabrice BOUTET, Directeur général