Would you like to have the pleasure of skiing again for a day or a weekend? Join us at l'Alpe d'Huez, to live a unique moment on the mythical slopes of Alpe d'Huez. Benefit from the exceptional quality of the snow cover and the sunshine for which the resort is famous, earning it the name of "island in the sun". All the elements are there, to come and spend a day or a weekend, according to your desires. Come and ski whenever you want and in complete serenity, for a day with exceptional snow, a sunny day or a day away from the hustle and bustle of the school holidays. If you are looking for a day skiing in the sun, in the powder snow or without waiting at the ski lifts, it's up to you thanks to the day and weekend passes. Take advantage of a ski area that will allow you to get the most out of your day, only an hour's drive from Grenoble and two hours from Lyon.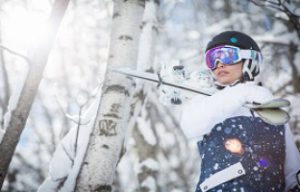 Discover our offer of weekend and Saturday ski passes, as well as our day and half-day packages. In order to find the slopes as soon as you arrive at the resort, buy your pass online and avoid going through the cash desks.
Alpe d'Huez Saturday and Weekend ski passes : With the Special offer Saturday & Weekend ski passes, benefit from the least crowded day of the week at a special rate! It's also the possibility to make some last runs before going back on the road or on arrival for holidaymakers who rent from Saturday to Saturday! A few kilometres from Grenoble, come and discover and enjoy the Alpe d'Huez ski area at a reduced rate!
Alpe d'Huez day and half-day ski pass : Benefit from our day and half-day ski passes to discover our ski area or to book a ski holiday à la carte ! Easily order your ski pass online, recharge it and get ready for a great breath of fresh air in an exceptional setting!