Sledge on rails with virtual reality mask !
Try out this amazing sensations with friends, family or on your own !
Summer and winter, rail sledging offers you a descent like you've never experienced before!The program : changes of rate, accelerations, all punctuated by jumps, rhythmic sequences of wave and flip-flap. For the most sensitive souls, this two-seater sled is the scene of a descent in all lightness and speed. For the most hooked hearts, the virtual reality mask puts its grain of sand and things become more … Exciting. An adventure for two people!When one drives the sled, the other travels into stunning worlds with two levels of sensations. It is instantly found at "Chez Roger", a world populated by snow-capped peaks, green pastures, animals, traditional buildings …

Rides

Price

Reduced price on presentation of your package 6 days, season, year

*Complements virtual reality mask

4 € / downhill (mask to be worn by the passenger)

4 € / downhill (mask to be worn by the passenger)
*Virtual reality mask available under sanitary conditions
Children under 1.35m tall must be accompanied by an adult. No access to children under 3 years of age, even accompanied.
10% reduction for holiday (6-day and longer), season, annual and shareholder passes (go to the sales desk).
Tickets valid for the winter season 2020/2021
Opening :

From 05/12/2020: from 10.00 am to 4.00 pm
From 12/12 to 18/12/2019 only on weekends + one evening per week: from 10.30am to 5.45pm
From Saturday 19 December 2020 to Saturday 06 February 2021: from 10:30 am to 5:45 pm
From Sunday 08 February to Sunday 24 April 2021: from 10:30 am to 6:00 pm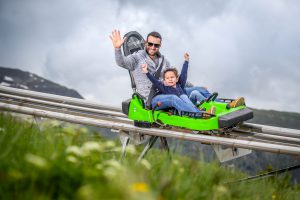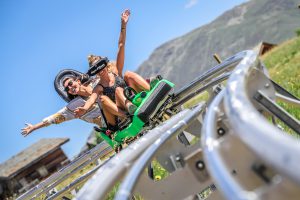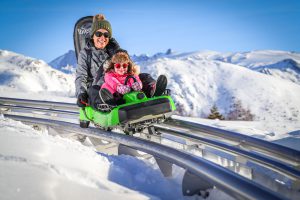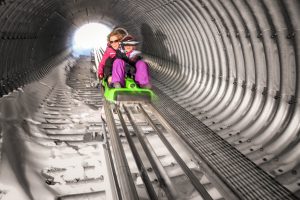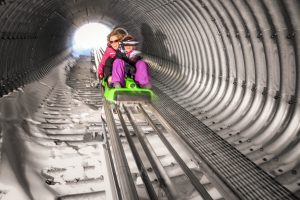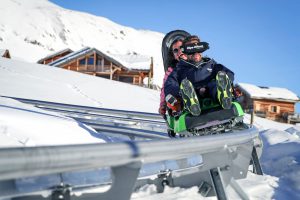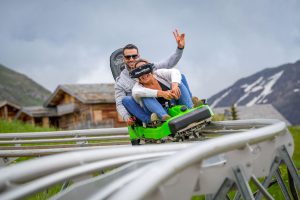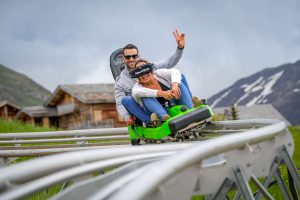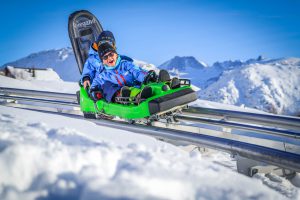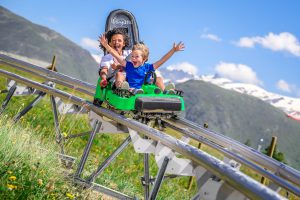 Don't ski without insurance!
€3,50 per person per day with 
Assur'Glisse
Price includes VAT at the rate applicable on 1 January of the current year