For a happy holiday, the whole family can ski at the child rate!
Take benefit of our special family ski pass plan and ski at the children's rate! Also find the many activities available for young and old in the family ski resort of Alpe d'Huez. Discover below the + of our family ski pass, with notably 10% on the sled on rail ! Easily order your family ski passes online and save time and money for your stay with your children in our resort. We are waiting for you!
Book your family stay and benefit from exclusive web discounts*.
Your 6-day ski pass will cost you 244 €/person. (1)
*To be ordered at the latest 3 days before your first day of skiing.
Prices from 02/12/2023 to 21/04/2024
| Passes | For example, for a family with 2 adults and 2 children under 13 and/or children aged 13/22 | Web Pack discount (under 13s) | Web Pack discount (13-22 years) |
| --- | --- | --- | --- |
| | | | |
| | | | |
| | | | |
| | | | |
| | | | |
Alpe d'Huez ski resort : a paradise for families
The family pass is the right pass for young and old alike. The Alpe d'Huez ski area has laid out its slopes so that the youngest can discover the pleasures of skiing from a very young age. As the domain is progressive, the development of beginner skiers will take place quickly and in good safety conditions, so that they can progress little by little towards more difficult slopes on the sunny island. You will have a wide choice of beginners' slopes to help beginner skiers discover the sensations of snow under the spatulas and, for more experienced children, to perfect their techniques on slopes accessible to all.
Share unforgettable moments on the play areas of the resort: Take your children on a trip to Marcel's farm by slaloming among the farm animals, to Jacques the woodcutter's in the Auris forest or to Roger the shepherd's to play sheep jumping, skis on. For the more daring, the beginner's Snow Park is perfectly adapted to have fun and get a lot of sensations on adapted and secure modules.
You and your children will not be outdone for the après-ski, thanks to the numerous activities on the domain. Are you ready to embark on a vertiginous toboggan descent on rails with its virtual reality? You will also be able to share incredible moments of fun with the toboggan under the DMC and many other activities to put a smile on the faces of children and parents alike !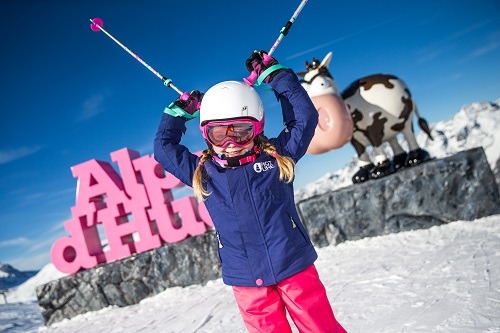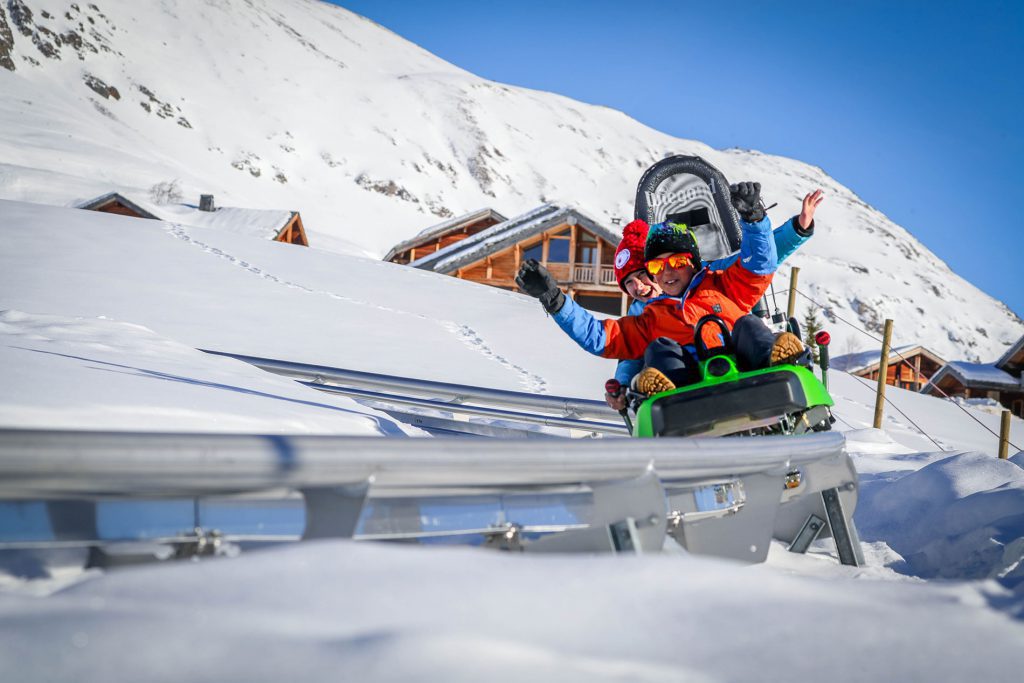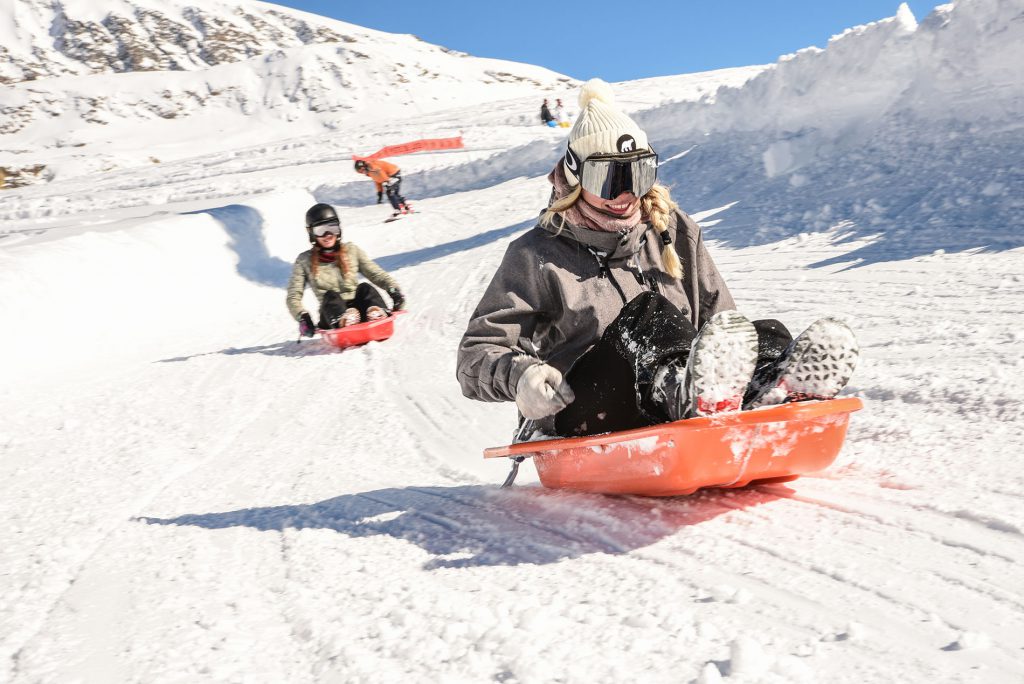 Are concerned by the "family" price :
Parents or grandparents, and reconstituted families with at least 2 children between 5 and 22 years old (including cousins)The family in the widest sense must be composed of a minimum of 4 people of which a maximum of 2 adults 23/71 years old and a minimum of 2 children 5/22 years old.
1 116,00€ = Public price excluding pack and web-only offers
(1) The price applies to 6-day and longer passes of the same duration and with identical validity dates. Passes for seniors over 72 years and children under 5 years are not eligible.
From 25€ per person for 6 days, benefit from the advantages of our Loisirs + Pass
More unlimited activities
Unlimited access for pass holders to the leisure and sporting activities of the Alpe d'Huez sports centre:
Heated outdoor pool, indoor pool, ice rinks (including skate hire), crazy golf; table tennis (including bat hire); weight training (over 16 years).
The Loisir + is offered from the 12/03/2022 to the 12/16/2022.
Don't go skiing without being well insured !
Assur'glisse Insurance. For controlled skids!


TARIF :
€3,50 per person per day with Assur'Glisse
Price includes VAT at the rate applicable on 1 January of the current year