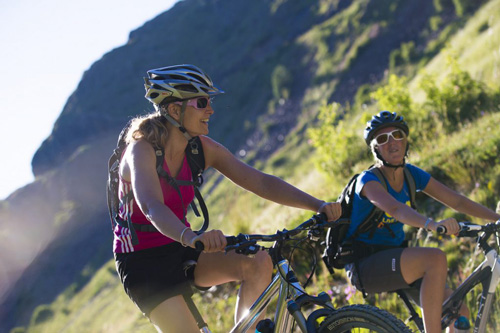 With its thirty-six signposted itineraries for mountain biking, Alpe d'Huez is at the heart of one of the largest mountain biking areas in France, a huge playground that stretches over more than 2600 metres of vertical drop, from the summit of the Pic Blanc at 3330 metres to the far reaches of the Bourg d'Oisans valley.
13 downhill tracks, 13 cross-country tracks, 14 enduro tracks…
There's plenty to suit all tastes!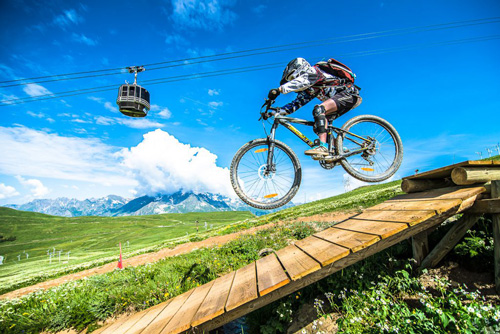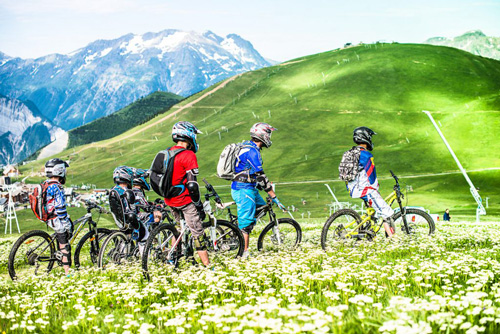 In addition to a wide variety of trails, the area is progressive and allows mountain bikers of all levels to enjoy the slopes, from beginners to experts.
Founded in 1982, SUNN quickly became a reference in the world of cycling, and more particularly in the world of mountain biking thanks to the SUNN chromed steel mountain bikes and to Anne-Caroline Chausson and Nicolas Vouilloz. Anchored in competition, SUNN has distinguished itself on national and international podiums thanks to its professional riders.
From mountain biking, to Enduro, XCO, BMX and GP road bikes, SUNN is always on the move to offer high-performance, different and innovative bikes so that your only leitmotiv is to go for a ride!